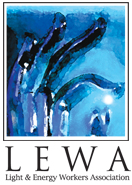 "I always believe that is it much better to have a variety of religions, a variety of philosophies…Each religion has certain learning about them which can only enrich one's own faith."
~ the 14th Dalai Lama, Tenzin Gyatso

"Preach the Gospel at all times…if necessary, use words."~ St. Francis of Assisi
Founded in March 2004, Light & Energy Workers Association (LEWA) is a non-profit, national, spiritual organization based in North Carolina, USA. Honoring our unconditional regard for all spiritual paths, we are non-denominational and interfaith. Our official state by-laws are available upon request. Read more about our 200+ clergy members on this site.
---
*** Next non-denominational CLERGY ORDINATIONS,
November 29, 2015! Open to public, all Paths welcome! See application details in November on our Events page, or click on our Facebook page! ***

---
OUR MISSION:
To honorably provide personalized spiritual services whenever and wherever possible.

To exemplify unconditional love, respect, and compassion for all beings.

To accept divine guidance from both one's Highest Power and the communities we serve.
SERVICES OFFERED:
For details, please contact one of our Clergy Members.
Public LEWA events:  monthly Meetups, Free Hugs, Animal Blessings, and more, click 

EVENTS

Wedding & Commitment officiating

Funeral service or Eulogy

Dedicating/Blessing Baby or Child

Cleansing/Blessing your home, office, other spaces, etc.

Prayers and Healing Intentions sent

Workshops, classes, coaching & mentoring, health services, celebrations, worships

Many other spiritual services upon request